07:00: Up and shower.
08:10: Out the room.
08:15: Checked out of the hotel.
08:20: I check in at the diagnostic center on the second floor of the main building.
08:30: I am called to the back. Stacie has fun searching for an access point especially after all my blue stick points from yesterday's if sticks. She finally feels for it around and IV attempt spot from yesterday and feels something. She then takes some time moving the needle around to stick the vein. She takes the 4 tubes of blood and sends me on my way, of course not before talking about interest in New Orleans and food and questions about Bourbon Street.
08:45: All done giving blood. On my way to get my port accessed on the eighth floor.
08:48: I check in at the clinic to get my port accessed.
08:51: I get called to the back.
09:00: All accessed.
09:15: Heading downstairs to the sixth floor to the lymphoma clinic.
09:20: Checked in on the iPad.
09:26: I get a text to go to the front desk to get my new armband.
09:27: I get a text saying go to the lavender hallway to get my vitals taken. The wall is not painted lavender, just a small lavender sign. So a lavender flower, not color. All hallways are named after flowers. Who came up with that idea, it should be colors painted around a door or something that can be distinguished from a distance, small pictures of flowers by doors. Confused me. The lettered hallways were better than flower hallways, at least you could see the letter from across the room, rather than trying to make out a flower, at first I thought it was a color. Bad idea. Who came up with that idea? I hope not some high paid consultant. Rant over.
09:35: Done with vitals.
09:50: I am called to the back. Room 31. Michael goes over the normal intake questions.
10:00: A PA comes in and checks on me. She goes over everything, all labs are good and a clean pet scan. She finishes up and Emily comes in who is extremely happy with the results of the scan. Then Dr. Rodriguez comes in and sees me and she is happy with all the results as well. She is not as concerned with my cough as Emily was because I was sick 2 weeks and that is clearing up and also some allergies with me coughing. So no need for a pulmonary function test.  So far so good.  I am on treatment 19, which is 7 of 24 after complete remission.  So still moving forward with that.  Dr. Rodriguez is all done seeing me, I get a copy of my PET scan and is sent on my way to get my infusion.
10:50: I on my way to the second floor to check in at the CRTC center.
10:55:  I check in at the CTRC for my drug infusion.
11:17:  I am called to the back and my vitals are taken.  I am assigned room 8.
11:25: I am in my room.  I turn on the movie The Intern and check a few things while sitting here.
12:10: My drug is just being mixed.
13:38:  They hang my medicine.
14:38: All done my medicine. Flushing begins.
14:45: All done being flushed.
14:48: Deaccessed.
14:54: Out the room, bathroom break.
14:57: All done, hitting the skyway to walk back to the light rail.
15:06: At the Duncan building elevators.
15:10: At the corner and a train is there, but can't get on because we need to wait for the cross walk signal to cross.
15:15: On the next light rail heading north to downtown.
15:42: Off the light rail.
15:45: Standing at the bus stop. The text alert says it will be here at 15:53. They are running every 15 minutes.
15:55: On the 102 express bus heading to the airport via the I-45 HOV lane.
16:52: At the airport.
16:55: In the TSA Security line.
17:05: Through security.
17:10: On the skyway.
17:14: Off the skyway.
17:17: At the gate. They are loading Zone 1.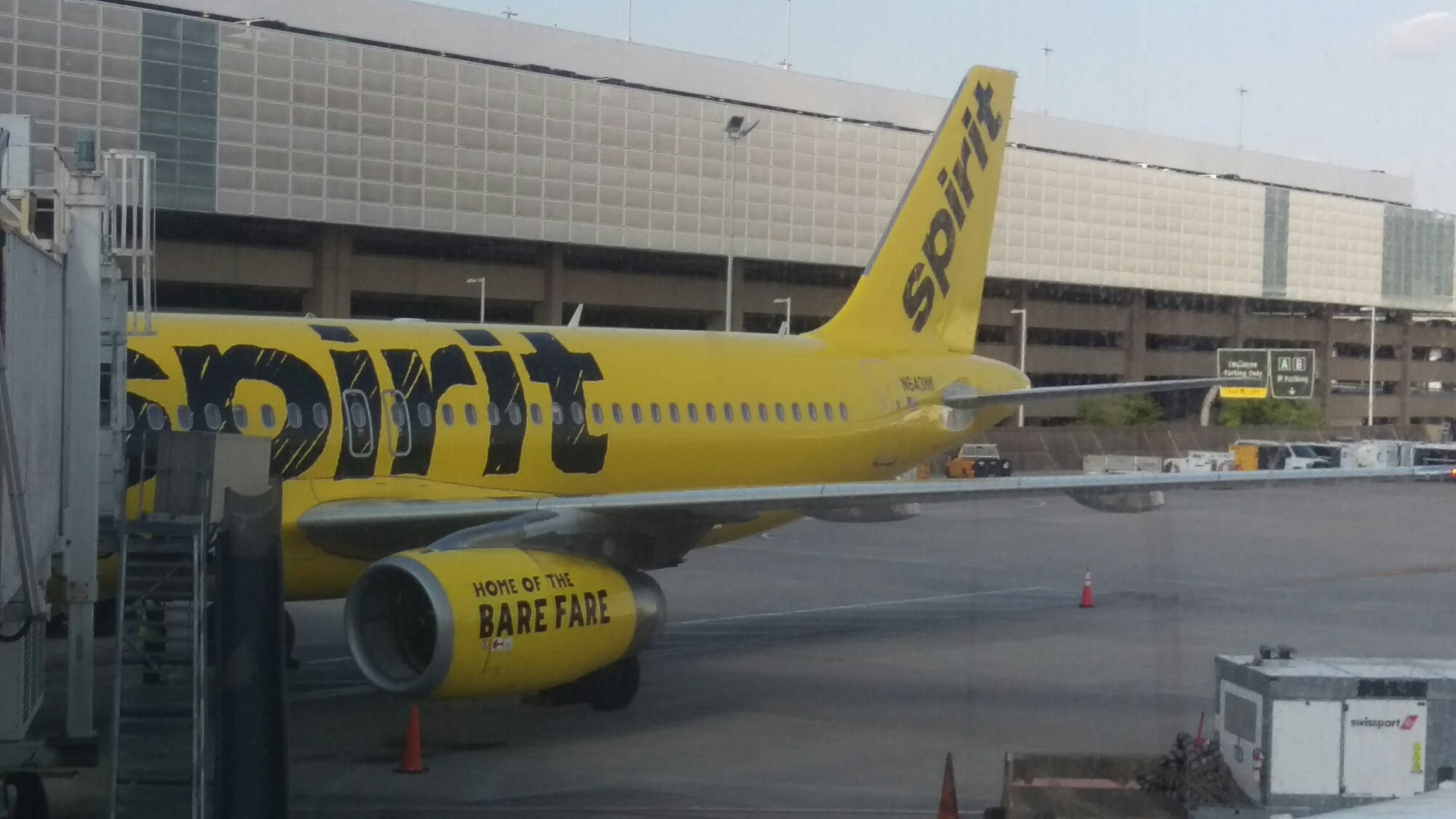 17:20: On the jetway.
17:23: In the plane.
17:24: In our seats.
17:45: Door closed.
17:49: Pushing back. See you in New Orleans.
18:18: Take Off.
19:00: Touchdown, back in New Orleans.