07:11:  I am up.  Shower and normal morning routine.
08:15:  Numbing cream on.
08:28: Check out.
08:33:  I check in with the Lymphoma and Myeloma  center.
08:38:  I get called to the frontdesk for my armband, then back to my seat.  Another patient around me is starting a trial.  Not my trial but a trial.  We go over history and possibilities.  He is fighting 2 cancers at the same time and conventional therapy is not doing it's job for remission for a stem cell transplant so he is here at MD Anderson for a trial drug,  just as I am.
09:04:  I am called to the back for vitals.
09:11:  Back in the waiting room.
09:15: I get called to the back.  A PA comes right in and goes over my labs and checks me out.  All good.  Some labs have even improved such as my liver function and thyroid levels.  Emily comes in, takes my paperwork and give me my new paperwork.
09:25: All is done here, time to head to get my port accessed.
09:30:  I check in at infusion therapy.
09:45: I am called to the back
09:57: All accessed. Down to the second floor.
10:00: I check in at the Clinical and Translational Research Center.
11:20: I am called to the back, they take vitals, I am assigned to room 7.
12:05: I have my oxygen level taken, have to walk around the unit and then have my oxygen level taken again.  Waiting on my drug to arrive.
12:30:  My drug is hung and pumping.
13:30: All done with my infusion.
13:40: Deaccesed.
13:50: All packed up.
13:55: Bathroom break
14:00: On the skybridge heading from the main building to the may's clinic and Duncan building to walk to the light rail station.
14:07: I spot this on top of a hospital when walking the sky bridge.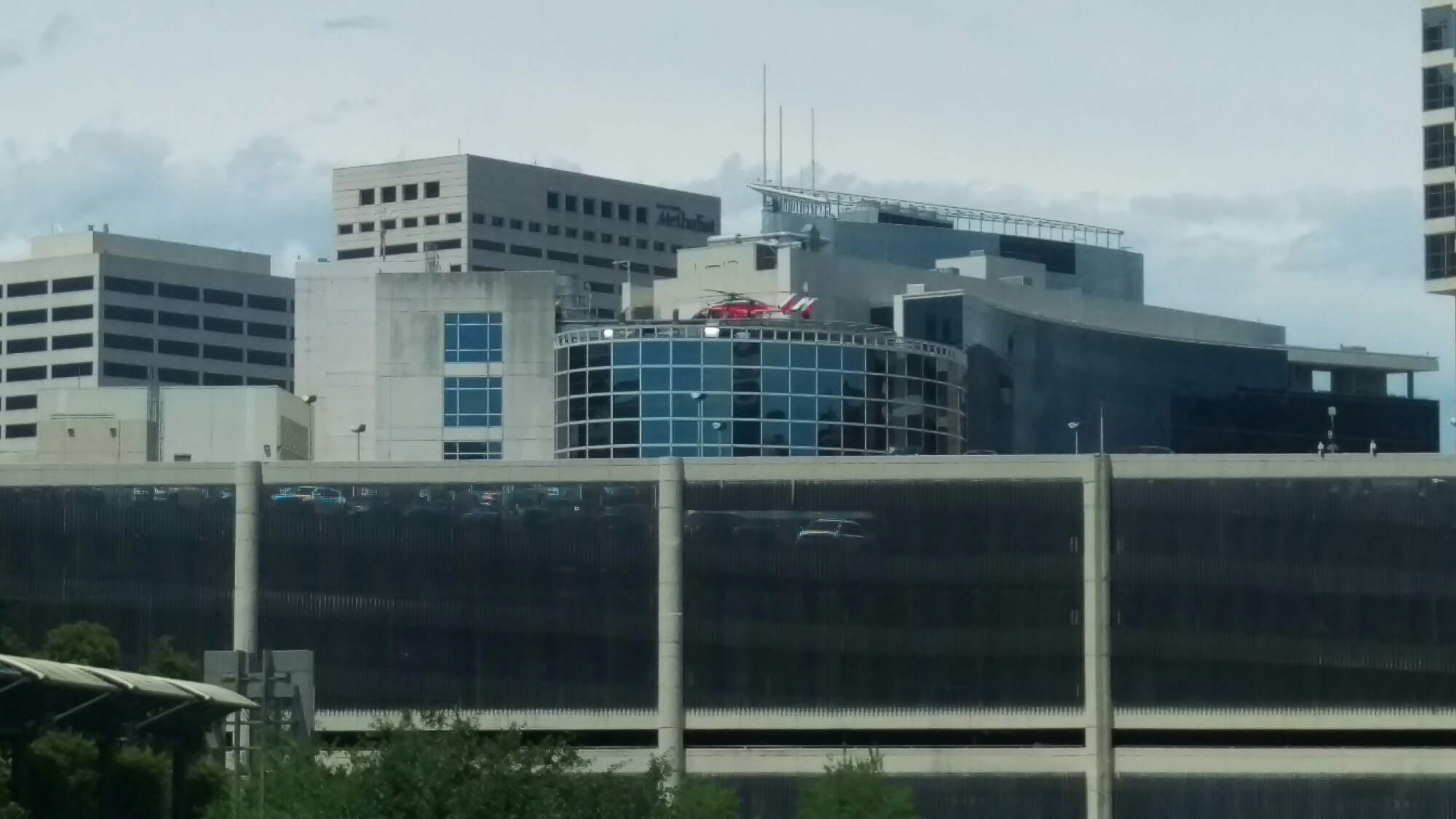 14:15: Out of the Duncan Building heading to the light rail.
14:18: At light rail station.
14:41: Off the light rail. Light drizzle, walking to the bus stop.
14:44: At the bus stop
14:45: I send a text message to the number on the stop and get back this.
259/O @ 3:05/SC
249/I @ 3:12/RT
102/O @ 3:16/RT; 3:38/SC
255/O @ 3:16/RT
257/O @ 3:26/RT
The next bus will be here at 3:16, but that's off because that's 30 minutes away and the bus runs every 30.
14:46: The bus pulls up, on I jump, scan my day pass through my bag and wallet and take my seat.
14:50: On the HOV lane on I-45.
15:15: Passing through Greenspoint. They flooded Monday. Nothing was outside today. However today carpet, chairs, sofas, everything stacked in front of apartments going through the area on the Airport Express 102 normal route.
15:34: At the airport.
15:45: Through security. The agent wanted to make me go back and get a ticket that would scan. I told him Spirit tickets won't scan. He told me they would. I asked him to call a supervisor. He did. The supervisor had to inform him Spirit tickets won't scan and that they have to be checked my hand. I was then let through.
15:47: On the skyway.
15:51: Off the skyway.
16:00: At the gate after grabbing a drink.
18:10: Zone 2 boards.
18:12: In my 1A Big Front Seat on the plane.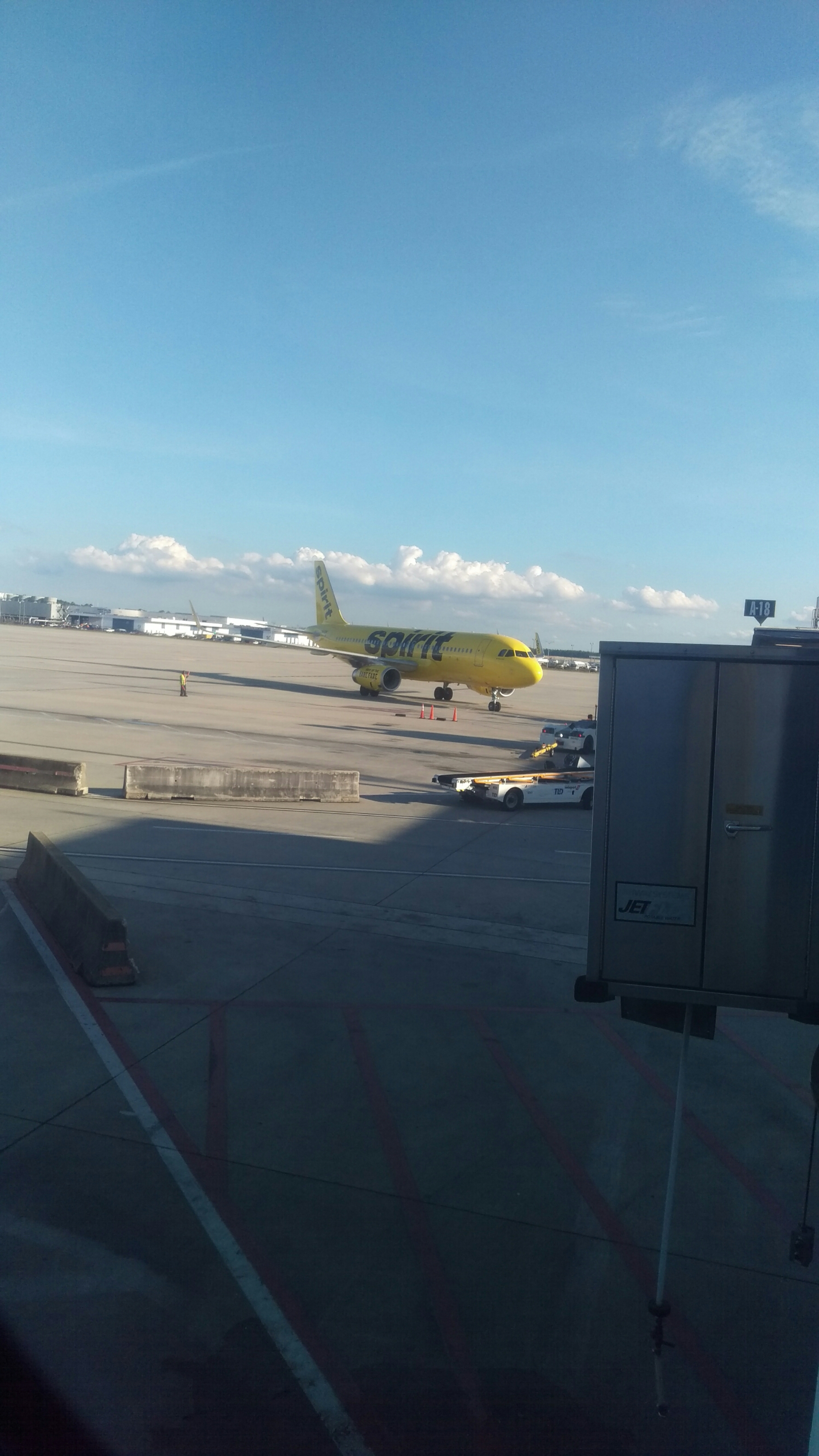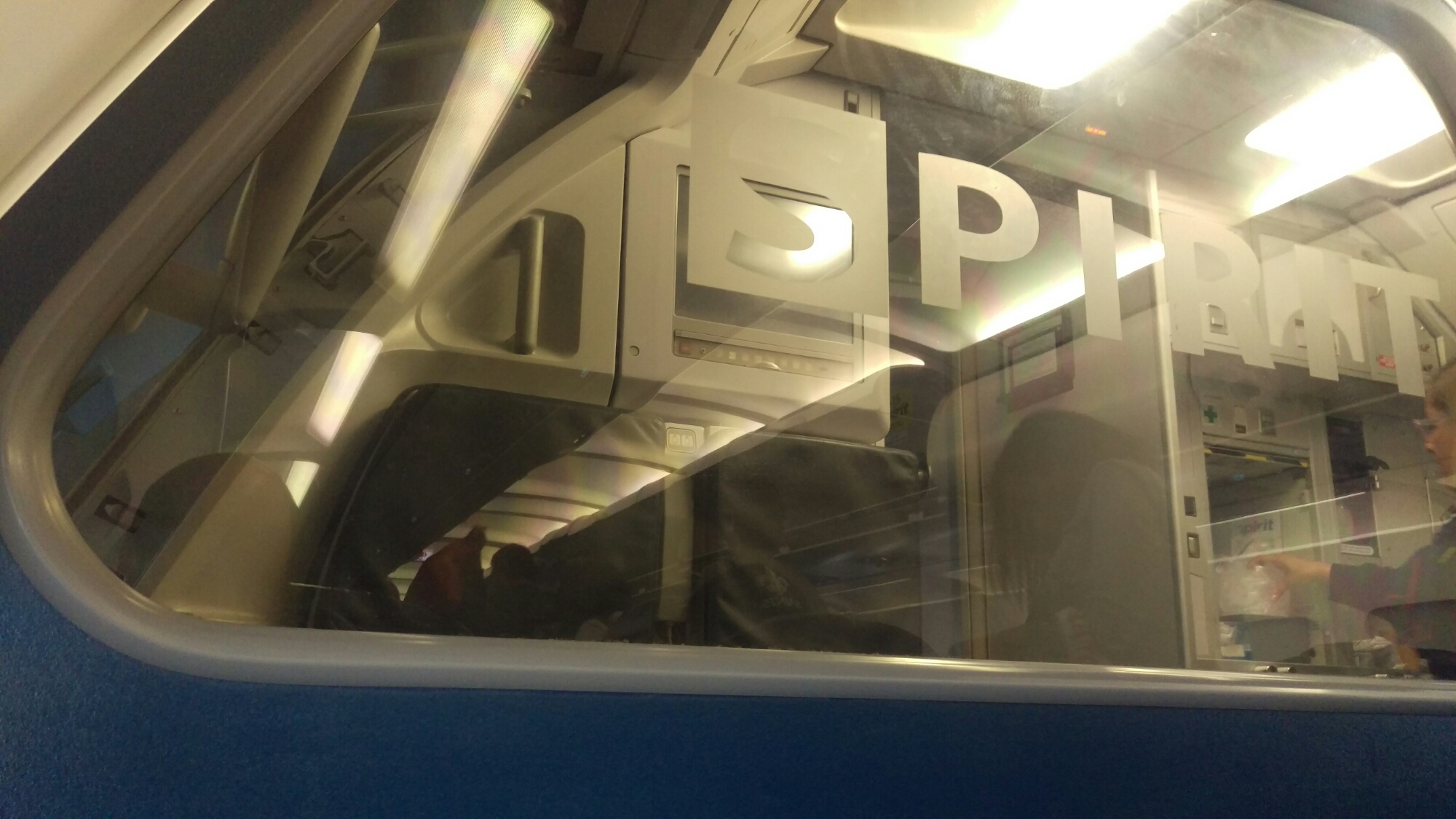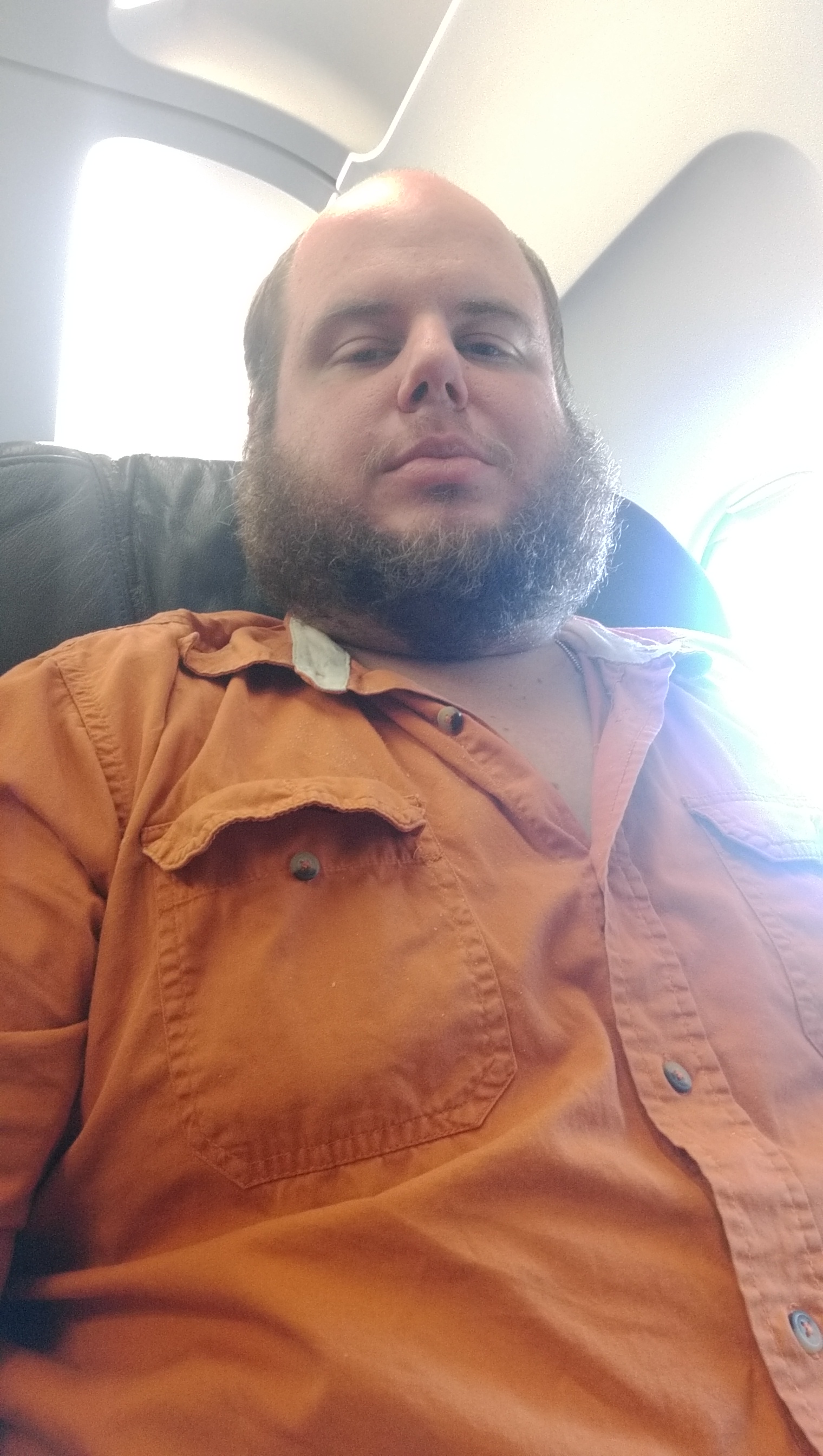 18:27: Boarding complete.
18:30: Preparing for push back going into airplane mode. See you in New Orleans.
18:37: Pushing back.
18:41: Taxing.
18:47: Takeoff.
18:35: Touchdown.
18:43: Off the plane.