06/13/2015:
10:00: Another Saturday morning waking up to a client's phone call.  I remote in and help the client with the issues he is having with his emails.
11:00: Out into the backyard I venture where my Dad has completely cleaned out the pond.  I can't help too much with this because of the diseases/bacteria etc found in water mixed with fish, birds, and other animals that use the pond.
1:00: Back inside for some Brisket Sandwiches.  Back to the computer for some ins and outs work.
5:30: Off to Dinner at Ye Olde College Inn.  What great stuff!  First time visiting here, I love their Chicken Fried Steak PoBoy which is really some fried veal on french bread.  YUMMY!  Definitely a place to come back to.
6:45: We got our parking place.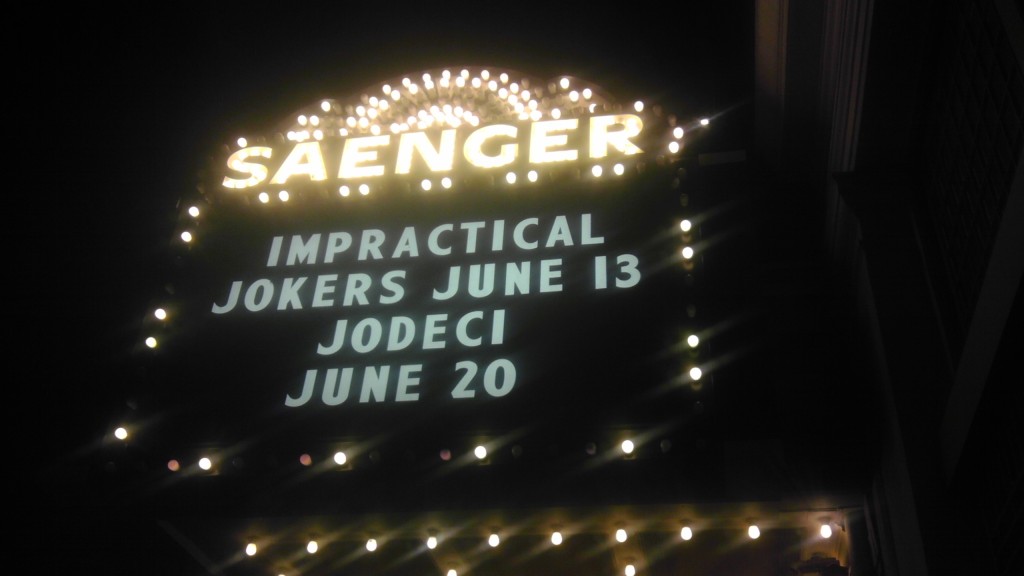 7:00: We are at the Saenger, and even though it says doors are at 6:30, the doors have not opened yet and they don't until 7:10.  No big deal hanging around standing up inside a building with A/C is fine with me, at least we are not standing outside and sweating.
7:30: Show starts, and a great one it is I enjoyed the entire show!  What a great bunch of guys.  Ha, I'd love to join them sometime.  You gotta laugh at life and everything in life.  Being too serious all the time creates too much stress and worrying about every little thing is not worth it.  Life is too short, just enjoy it!  These guys help us enjoy it and remind us of just that.  Chemo Yesterday, Good Hard Laughs Today!  #truTVjokers
9:10: Show over, great show though!  I'll be back next year!
9:45: Back at home, and loading up for some Call of Duty 2 with my clan buddies from across the US.
11:59: Still gaming!