07/15/2015: Next Stop MD Anderson
0:10: We pull out of the Driveway heading to Houston, TX.  My Mom, My Dad, and I.  My Wife had to stay home as she has work Friday morning and a double on Saturday, and we do not know what day we are returning.  They said 5-7 days, but they only have me an agenda for Wednesday and Thursday, but can't take the chance of her missing work or no job to come home to.  My Wife was very upset she couldn't come, but it is what it is…. Hopefully there will be other days My Wife will be able to attend with me.
01:02: My phone screen besides blogging…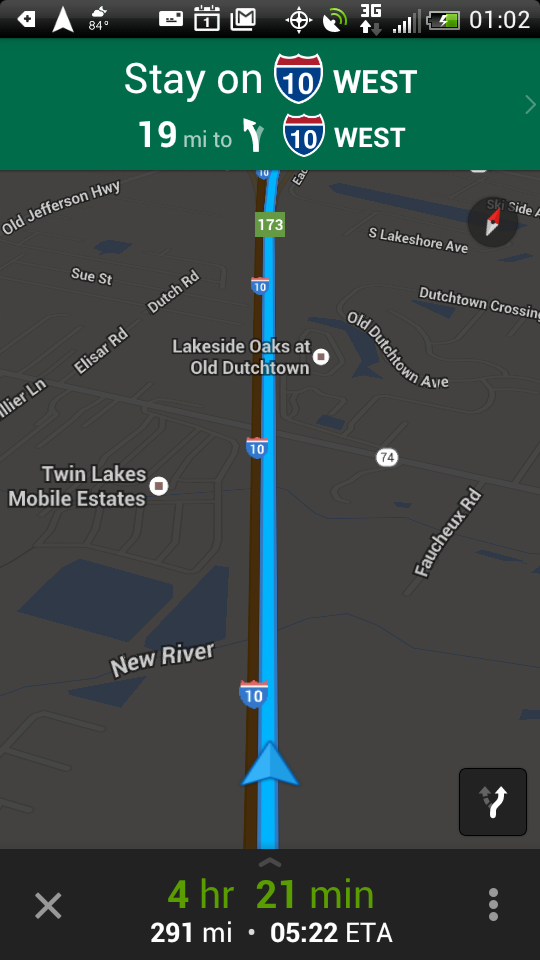 03:42: Hello Texas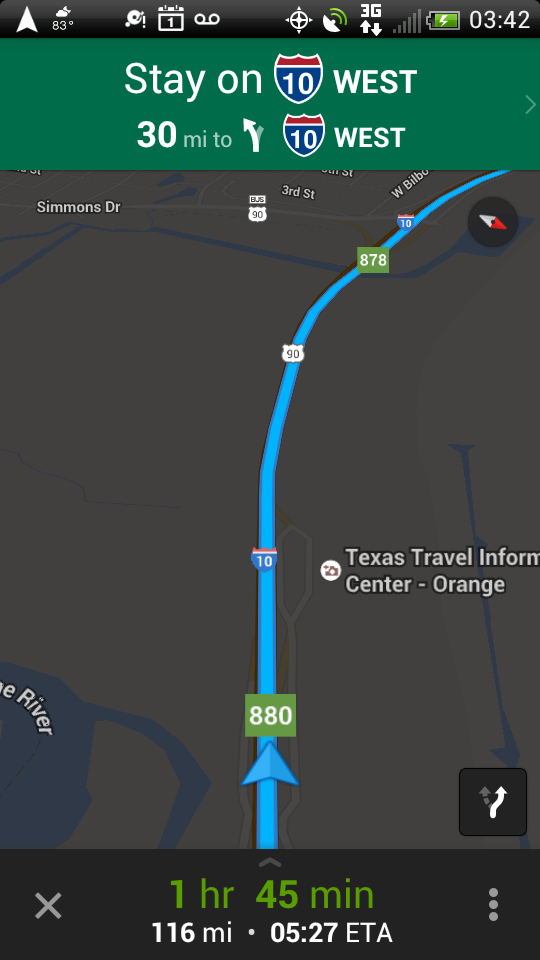 06:00: We arrive at the medical park after 2 short stops for resting and waking up.
06:20: We are parked.
06:30: We are in the main building of MD Anderson. Potty break after a long trip.
07:00: I check in as a new patient and they tell me they that they will let registration know.
08:00: Lana with registration gets me registered, forms signed, items scanned, etc. She is a great and friendly person greating new patients.
08:30: I get my wrist band and take a seat and wait for my name to be called to see the doctor and the nurse.
09:00: I am taken back to get my vitals, height, weight, temperature, etc. The nurse needs to find someone to verify the height and weight since it is my first appointment. 6'2 251.
09:10: Back in the waiting room.
09:30: I am called to the back. The nurse goes over a number of things with me and has me sign more consents, then another nurse comes in and has me sign more consents, then a fellow comes in and explains to ne a number of things about the study drugs, then the doctor comes in and explains more and checks me out. Then the study nurse comes in and foes over all the aspects of the study drug and everything. I sign another consent to participate. Now I just need to be worked up to see if I am compatible for the study and meet their requirements.
11:40: We are done with all aspects of the appointment and consents now I need to go get my tests. I first sign up with the front desk so that I can get an account with mymdanderson so that I can contact doctors and nurses and follow up with them and also see appointments and such populate.
11:45: Down to the second floor by elevator A we head. I need to get my bloodwork done.
12:00: I fill out the sign in form and see there is a place for both lab work and ekg, both of which I need today so I check both and turn in my form and sit down to wait for my name to be called.
12:25: I am called to the back, we form a line, give our labels for our blood tubes and walked in a line back to the lab area. The area has at least 40 seats and they seat us and the nurses come around, sticking, getting blood, then bandaided. I fill 4 tubes and she hits me on the first stick, what more can I ask for.
12:33: I am done with the bloodwork, I return to the frontdesk where I give them a card they gave me to come back for my ekg after my blood was done. She asks for my medical record number, I don't know it yet so I read it off my arm band. She then instructs me to sit down in waiting area B, so here I am waiting again.
13:10: My name is called for the EKG. I am brought to the back, told to like down, unbutton my shirt, and they the nurse puts at lease 8 circle leads on me and then hooks up the wires to the leads. She then runs it for about a minute and then pulls off the wire and then pulls odd all of all of the sticky circle leads.
13:15: All done. Time to head on over to imaging A which is located to elevators C. Just follow the maps on the wall that show the way.
13:20: Check in at Diagnostic Imaging A.
13:24: They call three of us, give us scrub tops wo make sure we have nothing in out pockets etc and makes taking xrays nice and easy.
13:27: Back in the waiting room waiting. I move closer to a wall outlet so that my phone can charge.
13:37: My name is called time for my chest xrays. This is to verify the port placement and to see if they can use it for the study.
13:42: I am all done my xrays. The tech says I am free to do whatever now.
13:45: I take off the scrub top and put my shirt back on. We walk from the Imaging A past elevators C, B and A. We walk over to the rotary house but can't check in. We stop at the gift shop, and then decide to take lunch to kill some time since we can't check in till 3.
14:00: We eat at The Oak Restaurant. I have a Reuben and a side of fries. Amazing. I have also been up for over 24 hours, blah, dragging.
15:00: We go to check in, but we wanted to see if we could get a cheaper room because all they have left at time of booking is single queen with kitchenettes and those are more expensive than double queens wih kitchenettes. We say we will wait to see if someone canacels or doesn't show up. We walk back to the skywalk between the rotary house and the hospital main building. I spit a wall outlet and my mom says she wants to sit and rest a while. So we let her do so. My Dad wants to go check out the post office and gift shops for postcards. Unfortunately the post office closed at 3. We walk around the building trying to find the closest west side entrance so we can walk to the light rail line. We finally go out the front door and walk east and walk between about 5 city blocks to the rail. We then walk from one station to another and watch as the rail goes under the street. This is our version of the streetcar, but much heavier, more industrialized and faster too, aslo can sit 3 times as more people it appears. We then walk about 3 blocks to the back corner of the MD Anderson and walk about two blocks up the side. There is construction going on on this side and we can't access any side entrances so we must walk back to the front entrance. We then walk back to the skywalk and sit down in the AC and talk its 95 degrees outside but doesn't feel as bad because of less humidity. However it is back to be sitting down inside of the AC again. We talk a little longer and my mom disappears and returns with ice cream. Yummy.
After that my dad and I walk back to the car and get a few things. Since we are only going to be staying 1 night no need to bring a the bags in. We get our stuff.
18:00: We check in at the Rotary House a hotel run by the Marriott for MD Anderson.
18:30: We are upstairs in our room, and its not long before I am out. ZzZzZzZzZz.
21:30: I wake up and decide to go take a stroll around. I grab my Dads camera and go take pics of a number of places that I was earlier today and just shots in general.
22:05: I return to the room and take the time to update my blog because I left off just before the xray was taken my brother in law is looking to see what happened the rest of my day, so here it is updated. Now back to just taking it easy relaxing around the room before I doze back off to sleep.
Didn't take long to fall asleep and slept all night I did.