00:00: My Dad and I are on the Megabus to Houston…
06:20: Megabus arrives at the Pierce Street Station. We wait for the bus to unload and get off.
06:30: At the Downtown Transit Center Light Rail Station. Purchase a ticket fare for $1.25.
06:30: On the Light Rail heading South.
06:55: At the Texas Medical Center Transit Central Station.
07:00: Walk into the Mays Building at MD Anderson and take the sky bridge to the main building and go to the diagnostic center.
07:15: Arrive at the Diagnostic Center and check in.
07:25: Waiting for them to call my name and updating the blog.
07:35: The call me to the back.
07:40: All done, 3 tubes of blood.  I put on my emla cream on my port.
07:45: 1 Hour to go for the numbing cream to take affect.  We head to The Park Cafe and I grab a Peanut Butter Strawberry smoothie.
08:00: We are on the 8th floor at infusion therapy.  I am going to wait to it gets close to an hour since I put the numbing cream on so that it can take complete affect so that I don't feel any pain.
08:40: I check in at infusion therapy.
09:00: They call me to the back and access my port.
09:10: All done accessing my port I head downstairs to floor 6 to the Lymphoma and Melanoma Center.
09:20: I check in.
09:25: They text me to come to the frontdesk to give me my sheet to fill out.
09:30: They text me to go to the vitals room to get my vitals taken.
09:35: We head to the exam room and go over a few questions.
09:40: Dr. Rodriguez sees me and is pleased with all the results.  So far.  Just need to watch my Hemoglobin as it is slowly trending down.  Nothing to worry about just yet.
09:50: Dr. Rodriguez is all done.  She will page Emily to see me, the research nurse.
09:55: Emily arrives, and she is happy with everything so far as well.  I turn in my 2 weeks symptoms sheet and she gives me 2 more weeks of symptoms sheets to fill out for the next two weeks.
10:00: We head on out and head to the second floor to the Clinical and Translational Research Center.
10:10: I check in.
10:25: I am buzzed to the back with a pager similar to that of a restaurant pager.
10:30: My stats are taken.
10:35: I am put in room 8.
10:45: I am waiting for my drug.
12:00: The wait staff with the complimentary lunch comes around with the lunch sheet for me to pick what I want for lunch.
12:15:  Still waiting for my drug.  The lunch sheet is picked up.
12:20: Catching up on my blog.
12:30: Done catching up for now.
12:35: Lunch arrives.
12:37: The nurse brings in my drug and reviews it with me and my arm band.
12:40: The infusion will drip for 1 hour.
14:00: All done with the infusion.  My port is deaccessed and we are out of there.  We head over to the Rotary House.  Possibly grab some ice cream since we have to 3 before the Super Shuttle picks us up to bring us to the
14:10: We are at the Rotary House.  Time to make a bathroom break before doing anything else.
14:30: The Shuttle Bus driver calls me and tells me that if I can make it 15 minutes earlier, she will be there at 2:45.  I tell her that is fine with me.  My dad gets back and we head down to the front doors of the hotel.
14:45: We get on the Shuttle.
15:00: We pick up the last of 5 passengers and we are headed down to the George Bush International Airport.
16:00: We are at the airport.
16:15: We are through security.
16:20: We are just sitting around waiting.
17:05: Boarding begins.  People that have an issue with Spirit, must not read the how to fly with Spirit.  If you really want to save money, no checked bags or carry on, that will cost you $40-$100 more, bring  a simple small bag 16x14x12 or smaller and it's free.  Print your boarding pass at home/hotel/kiosk and bring it with you, don't' request your boarding pass at Spirit, that will cost you $10 more.  You have enough room.  You won't have extra room, just enough room. You are going to be on the plane for less than it will take to drive or bus, so what's the big deal.  You are saving money, and when it's your money, you gotta save!  Have a backup plan.  For me if the flight is going to be missed or cancelled, I'll just catch megabus back to New Orleans.  It's just a small bus ride from the airport back to the bus station.  Houston's public transit is well organized and very informative including telling you the current stop and what stop is next.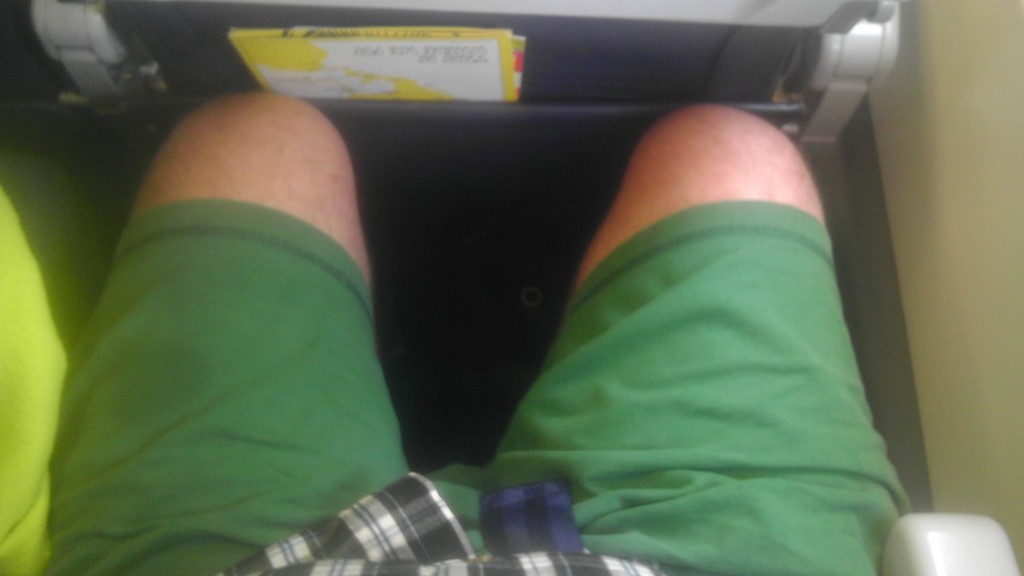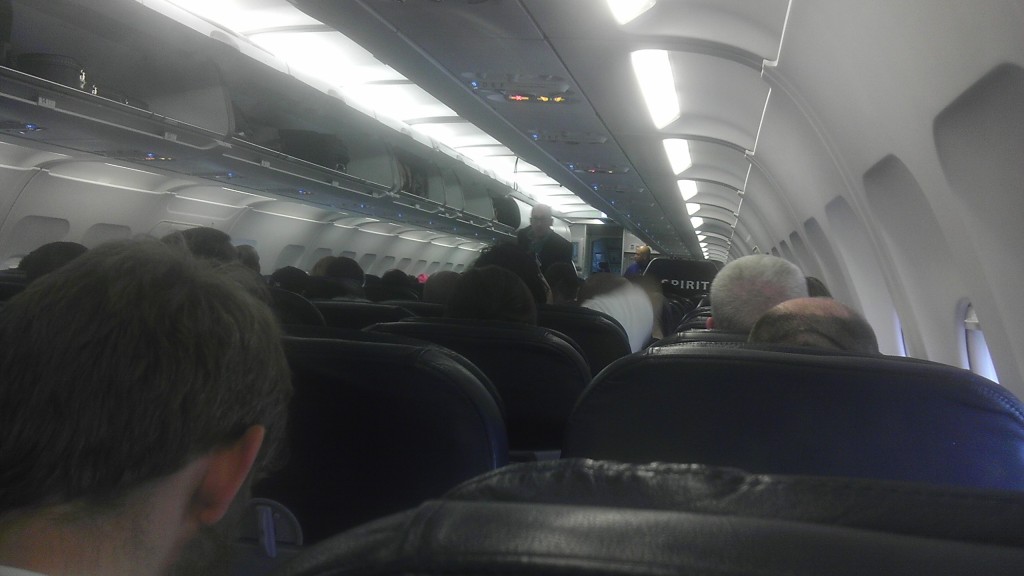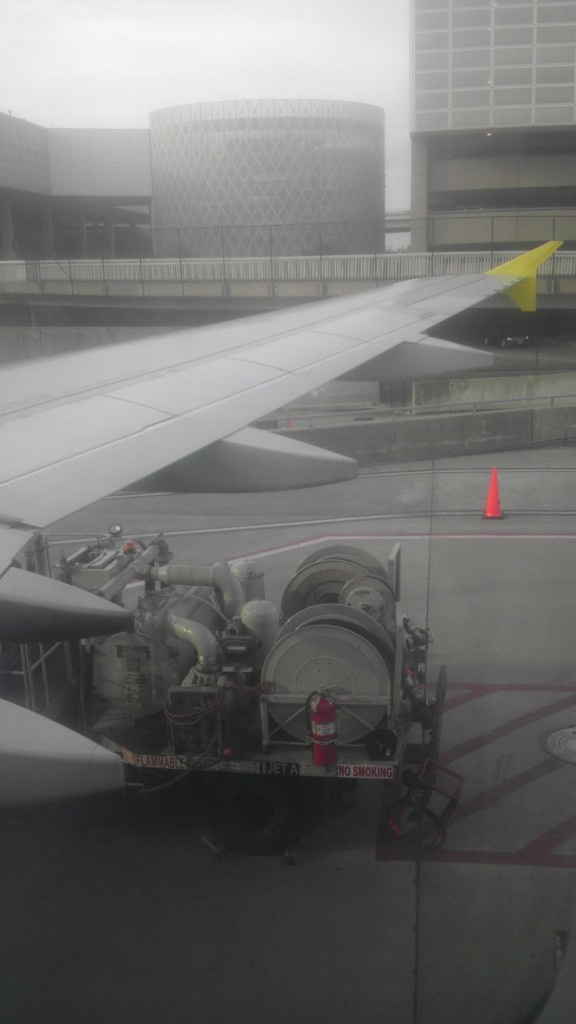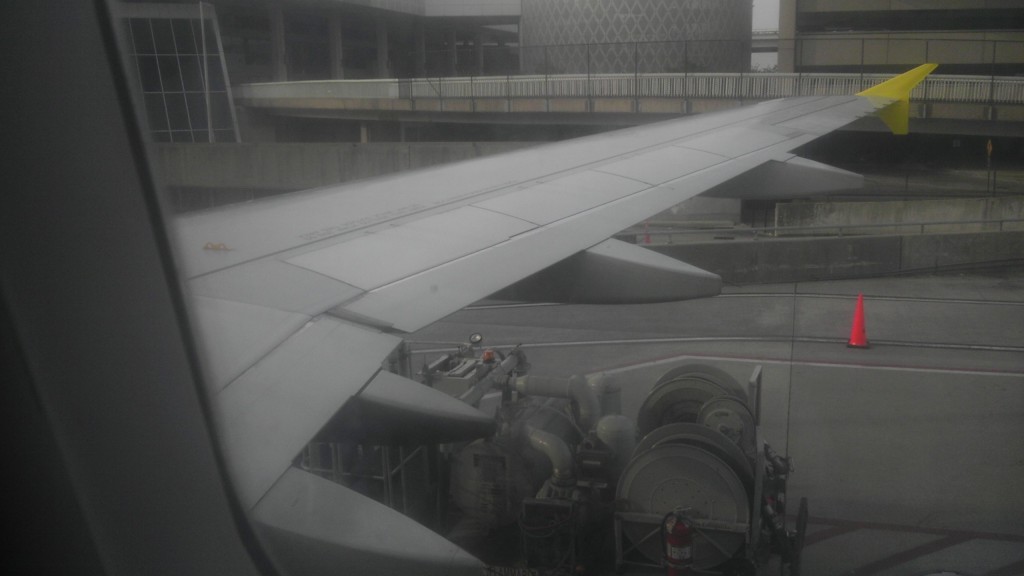 17:43: We push back from the gate.
18:00: We are in the air.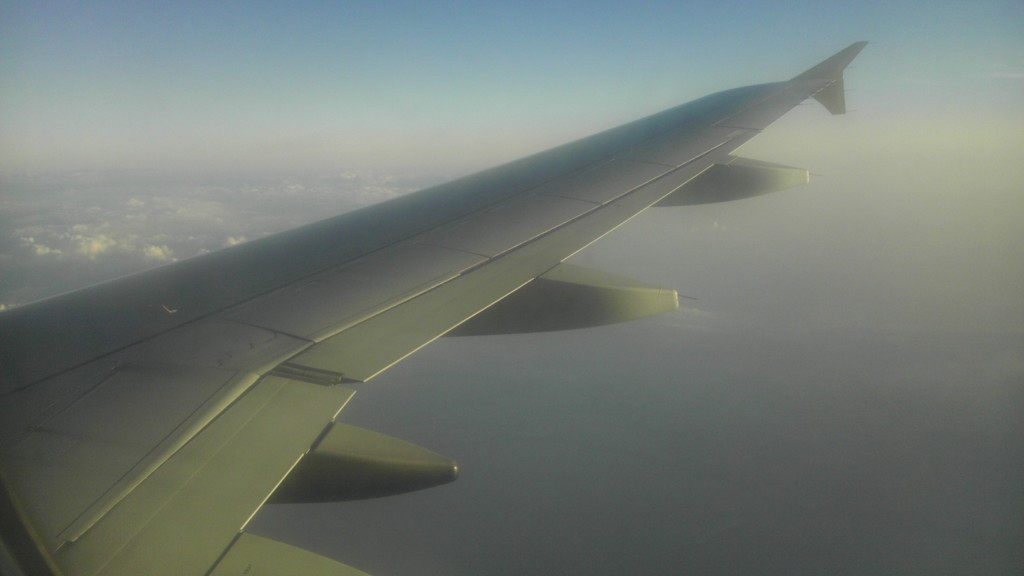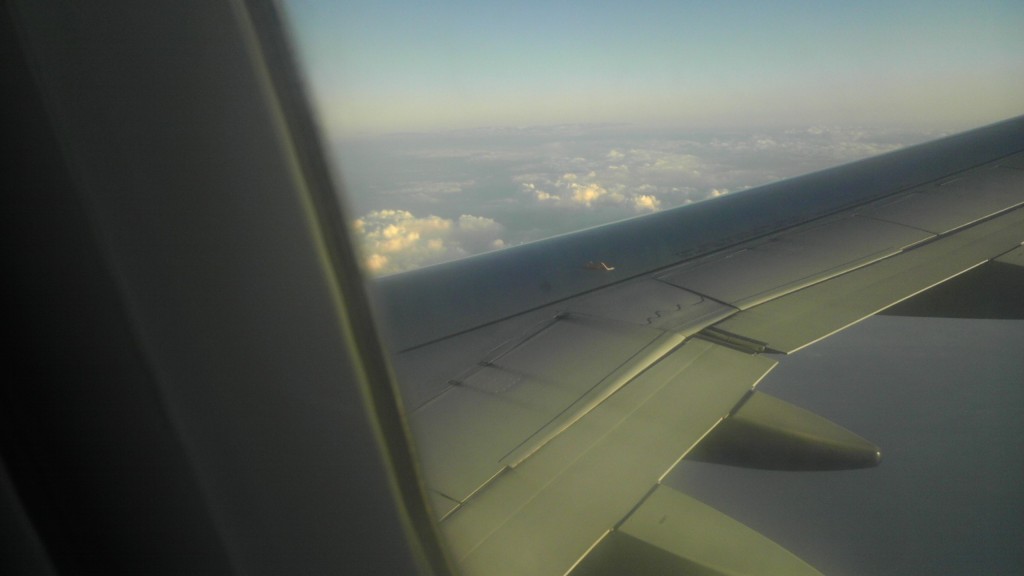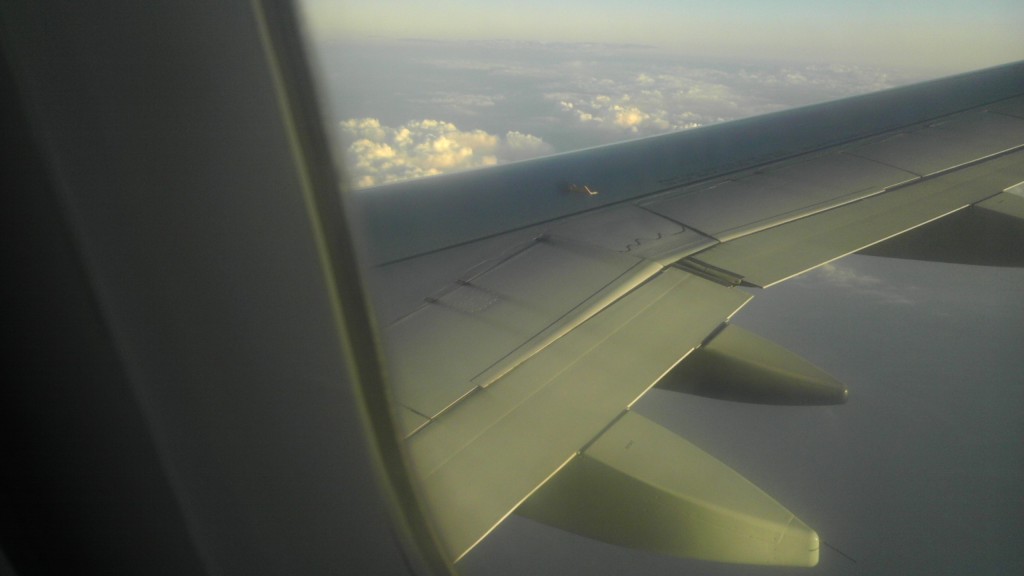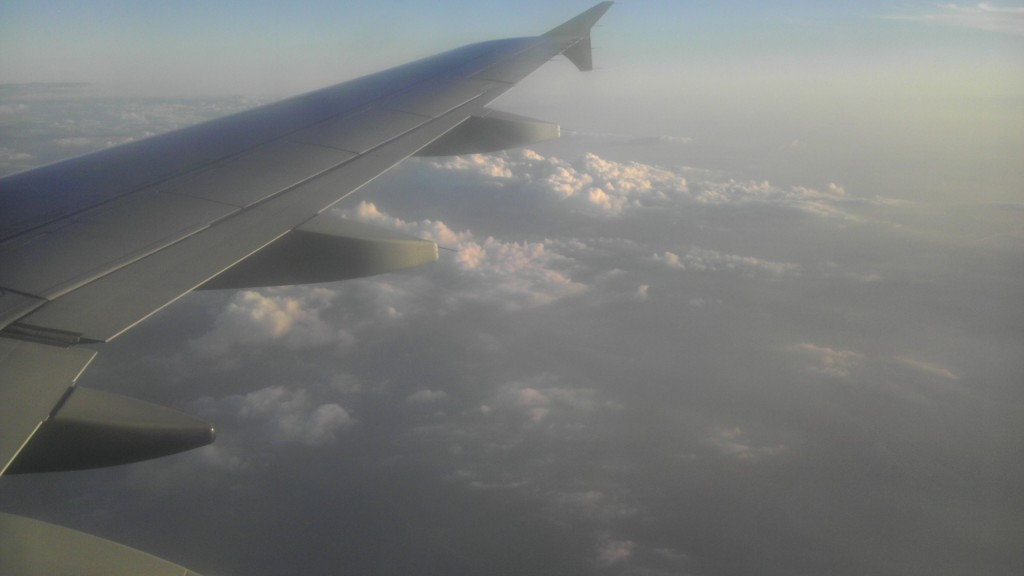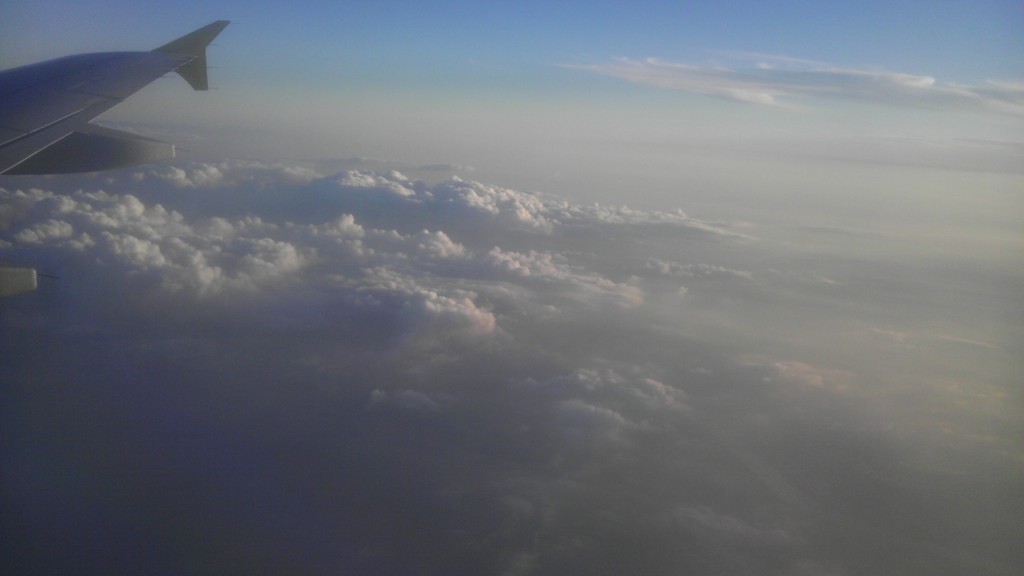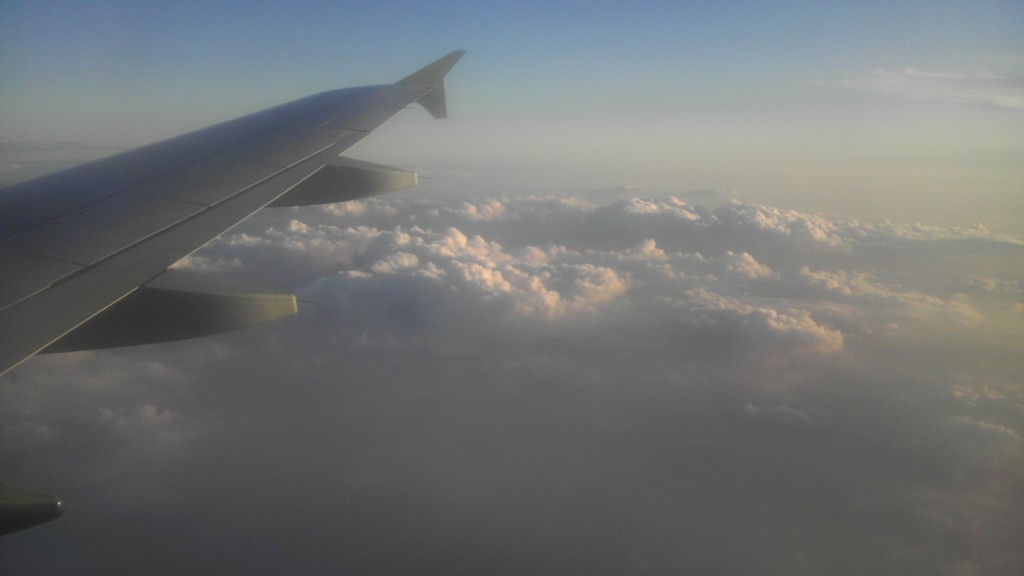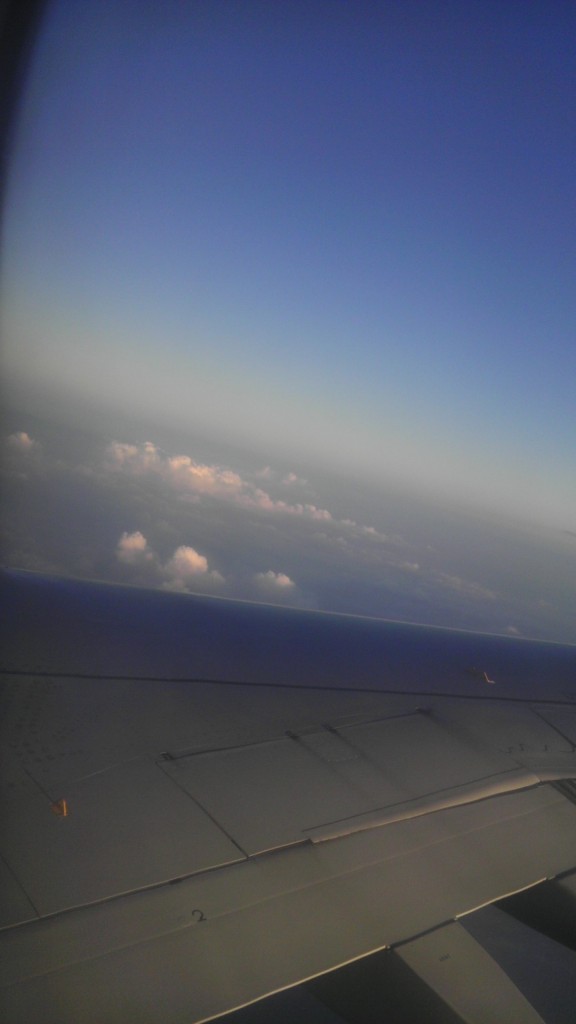 18:40: We are on the ground.
18:53: We are off the plane.
19:10: My wife and mom pick us up.
19:30: We go out to eat.
21:00: We are home.
21:30: ZzZzZzZzZzZ.  I am out!