00:00: On the road.  Seats 5 & 6.  My mom and I on are on the second row of seats on the driver side the bus.  Typing on the laptop is much easier than trying to update everything via the computer.  Next stop Baton Rouge.
00:45: Sending pics to Dee…  Spooky she says, so dark.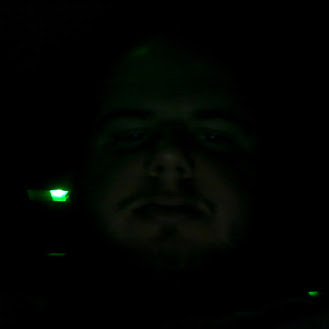 01:10: Off the interstate in Baton Rouge.
01:20: Leaving the Baton Rouge stop.
01:25: Back on the Interstate.
02:40: Off the interstate in Iota. Gas station for stretching, bathroom break, etc.
03:13: Pulling out…
03:16: Back on the interstate.
06:05: Pulling off Interstate.
06:13: At bus stop Houston.
06:20: Off bus.
06:27: On Light Metro Rail
06:47: Off the light rail. Walking to MD Anderson.
06:55: In Mays Clinic Building.
06:56: Fill in my check in slip.
06:57: Place my check-in slip in the bin on the reception desk for the lab clinic in the Mays Building.
07:05: I am called to the back.
07:10: All done giving blood. Time to go put on my numbing cream.
07:15: Cream on.
07:20: Heading over to the park cafe to get my breakfast smoothie.
07:30: Restroom break along the way.
07:40: I order my 40oz Peanut Butter Strawberry Smoothie.
07:50: Smoothies are made.
08:00: Checked in on 8th floor at infusion therapy.
08:15: Called to the back.
08:21: All accessed. Time to head to the lymphoma clinic.
08:29: I check in at the lymphoma center.
08:30: I am texted to go to the frontdesk. I get my Progress note page to fill out. I go back to my seat and fill it out.
08:32: I am texted to go get my vitals.
08:50: I am waiting for my text to go to the door for the nurse to get me to go see the doctor.
09:10: The nurse comes and gets me from the waiting room.
09:15: In the patient room. The nurse goes over everything with me, no negative changes in side effects since.last time.
09:25: The doctor comes and sees me and checks up on me does her examination. So far so good. I will get a scan next week to confirm the drug is still doing its job. We go over the options for what is to be done after this drug runs its course over the next year and then another stem cell transplant among other options.
09:45: All done with Dr. Rodriguez until two more weeks.
10:00: Emily visits me, takes my paperwork, and gives me my next paperwork for symptoms to fill out.
10:10: I am heading down to the infusion center.
10:20: I check in and given a buzzer.
10:40: The buzzer buzzes.
10:45: Vitals are taken including O2 at 99%.
10:50: I am assigned go room 13. Iam told to walk around and the check O2 again after exertion.
10:55: O2 again still 99%. I turn on mall cop2.
11:45. My meds are hooked up and pumping. 1 hour to go.
12:40: My food arrives. Corn howdee, ham sandwich, pineapples, grapes, lays chips, cookies, and a diet Dr pepper.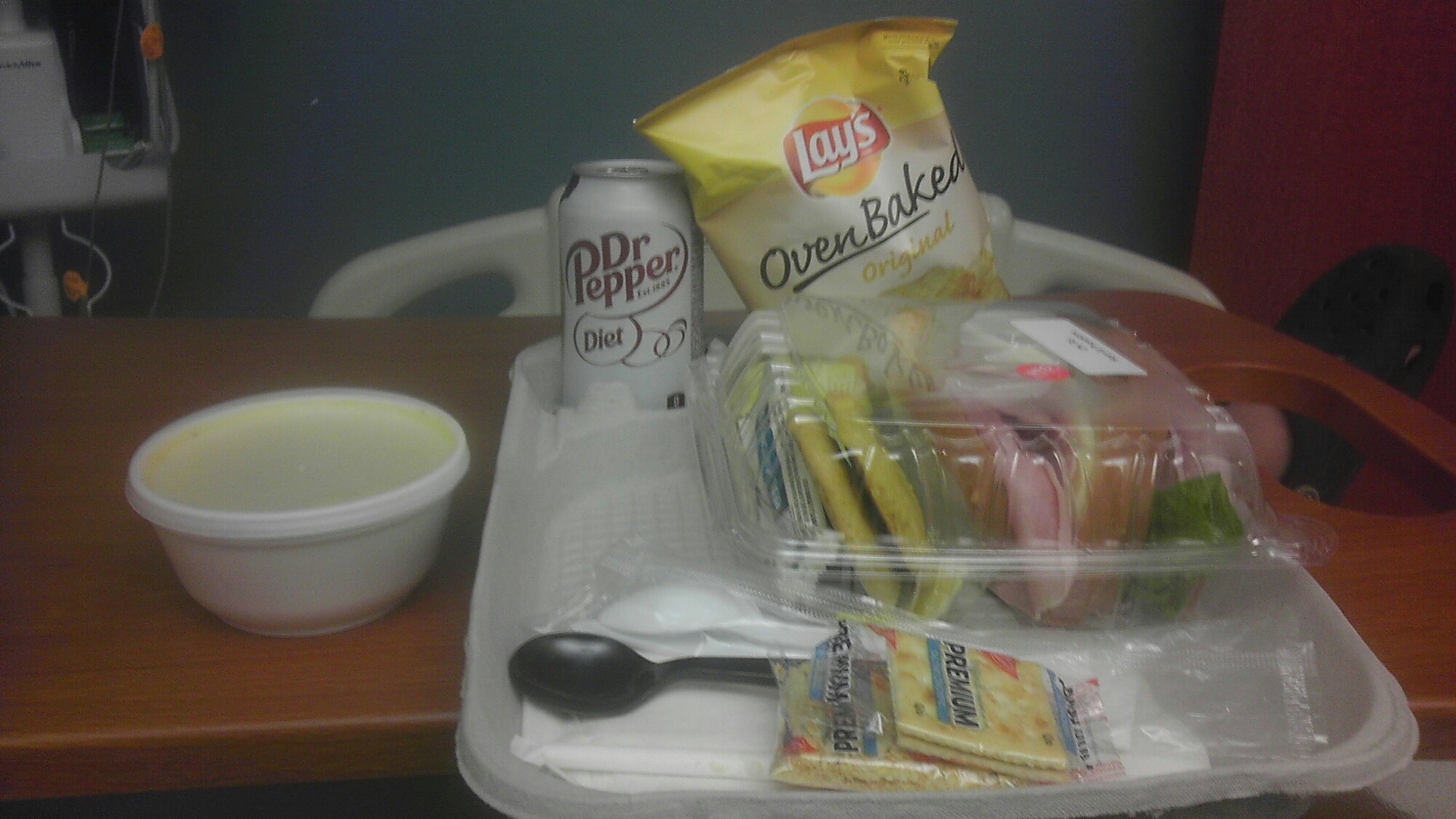 12:45: My drip is done.
13:15: I am done eating my lunch.
13:20: Potty break.
13:35: Heading to Rotary House.
14:00: My mom grabs something to eat.
14:15: I grab some ice cream.
14:45: Downstairs at the Rotary House waiting for the Shuttle to come pick us up.
14:45: On the Super Shuttle.
15:25: At the airport.
15:35: Through security.
15:45: Waiting at the gate.
17:35: Boarding.
17:50: Pushed back.
18:07: Takeoff
18:50: Landing.
19:05: My wife and my dad pick up my mom and I from the airport.
19:30: We go out to eat at Furys.
21:00: We head on home.
22:30: Laying in bed dozing off.
23:59: Another day and trip done.