12/2/2015:
0:00: On the road. I setup location shaing with my Dad so he can track me on my trip. Then I update my blog.
0:40:  Done updating my blog, conversing by text etc with the wifey.
02:37: Off of the interstate and into the gas station for our rest break.
02:40: Doors Open.
03:05: Doors Shut. Break Over.
03:09: Back on the interstate.
06:11: We pull into the Houston Megabus Stop.
06:18: Off the bus. Colder than NOLA. I put on my sweatshirt.
06:21: At the lightrail station.
06:24: I pay for my lightrail ticket.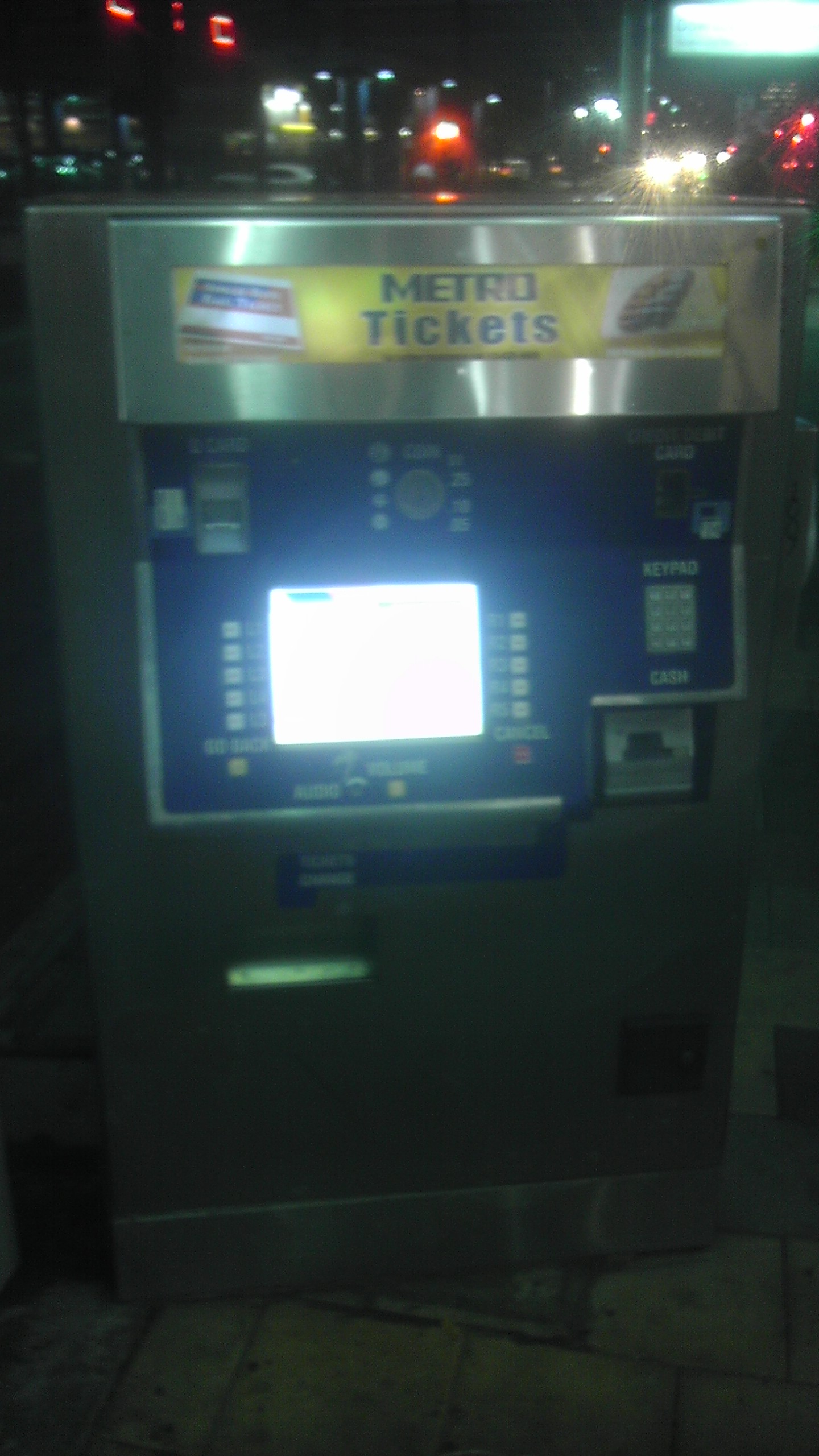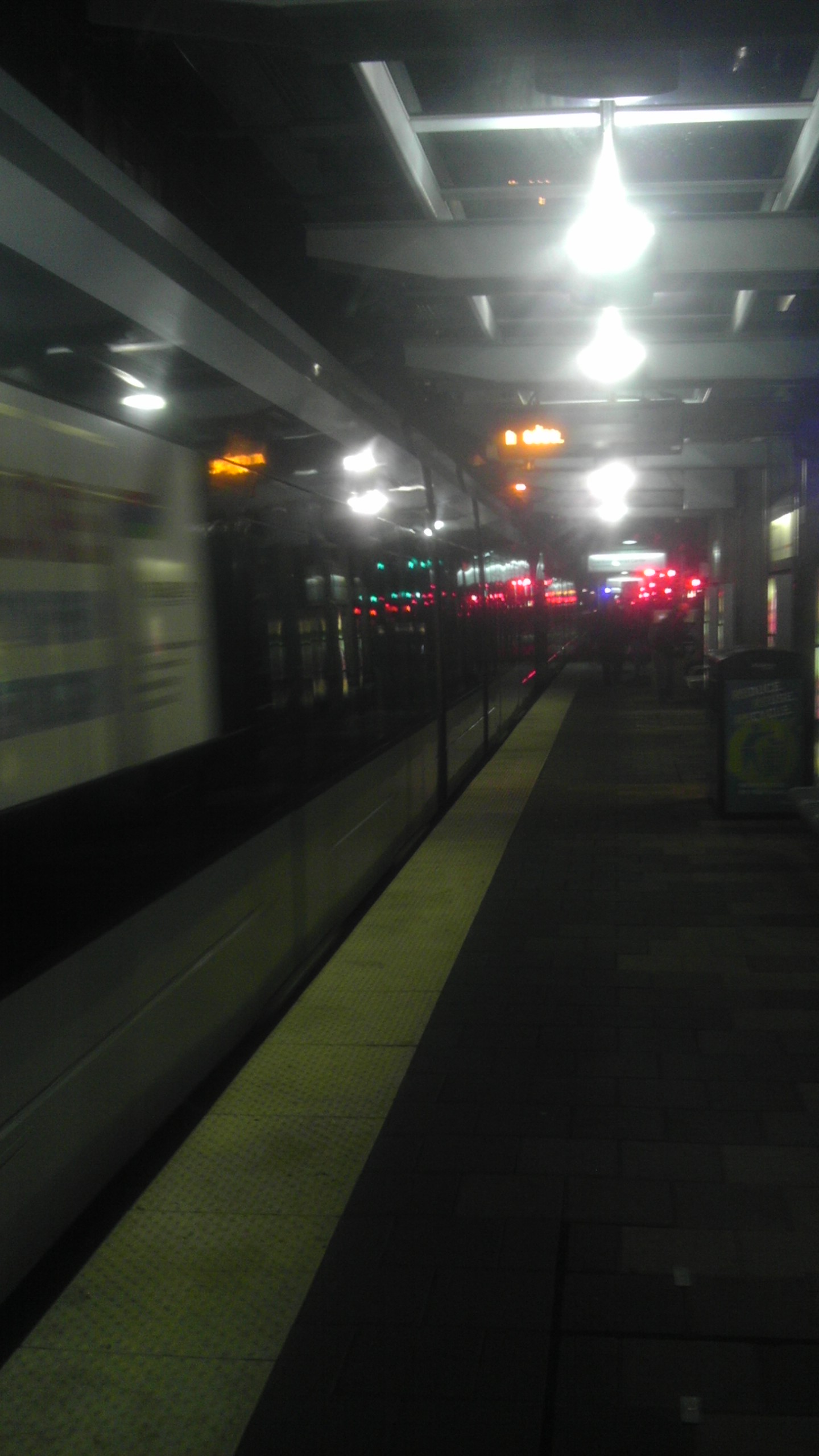 06:29: I am on the light rail.
06:45: Off the lightrail walking to MD Anderson Mays Clinic building.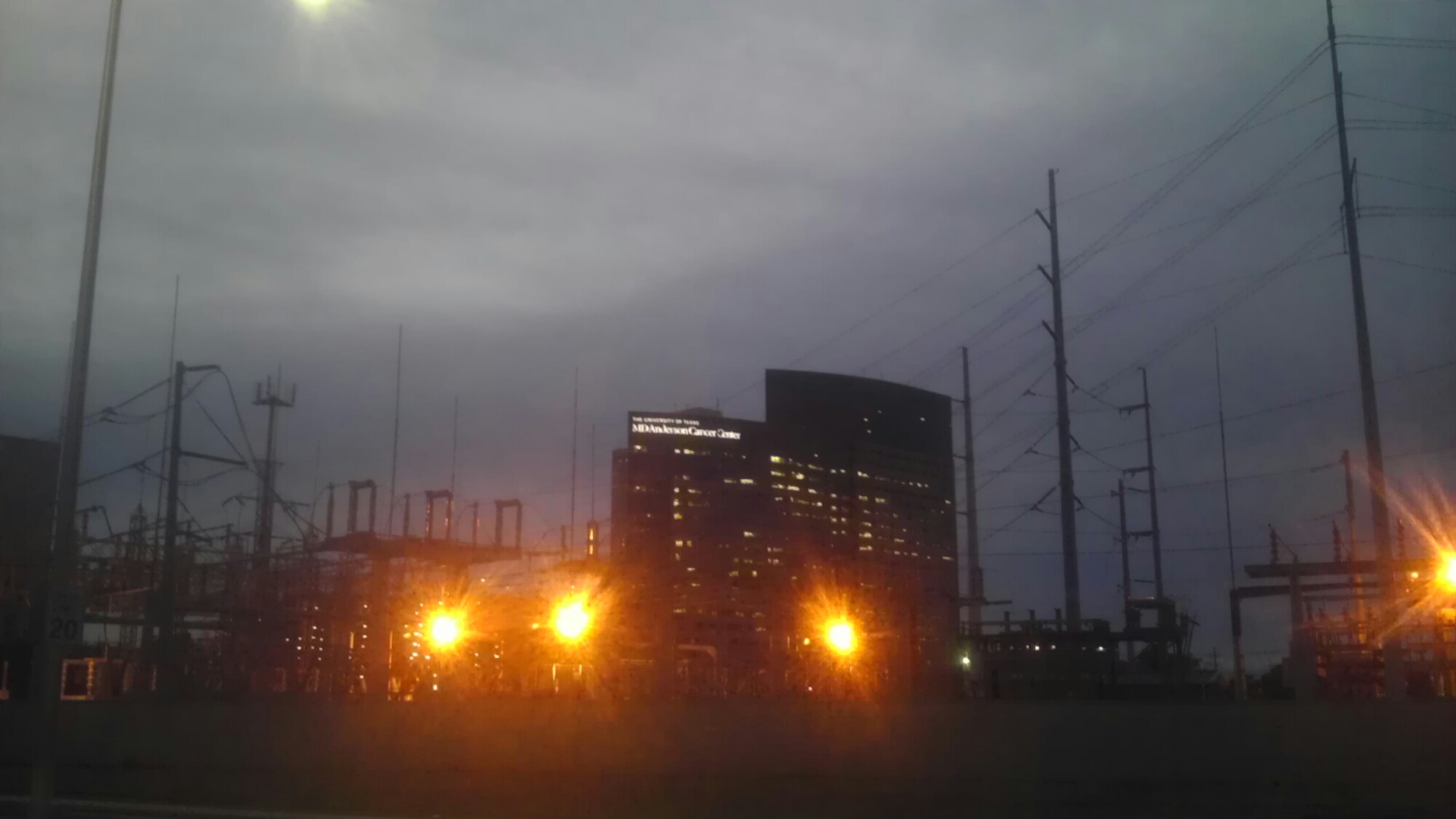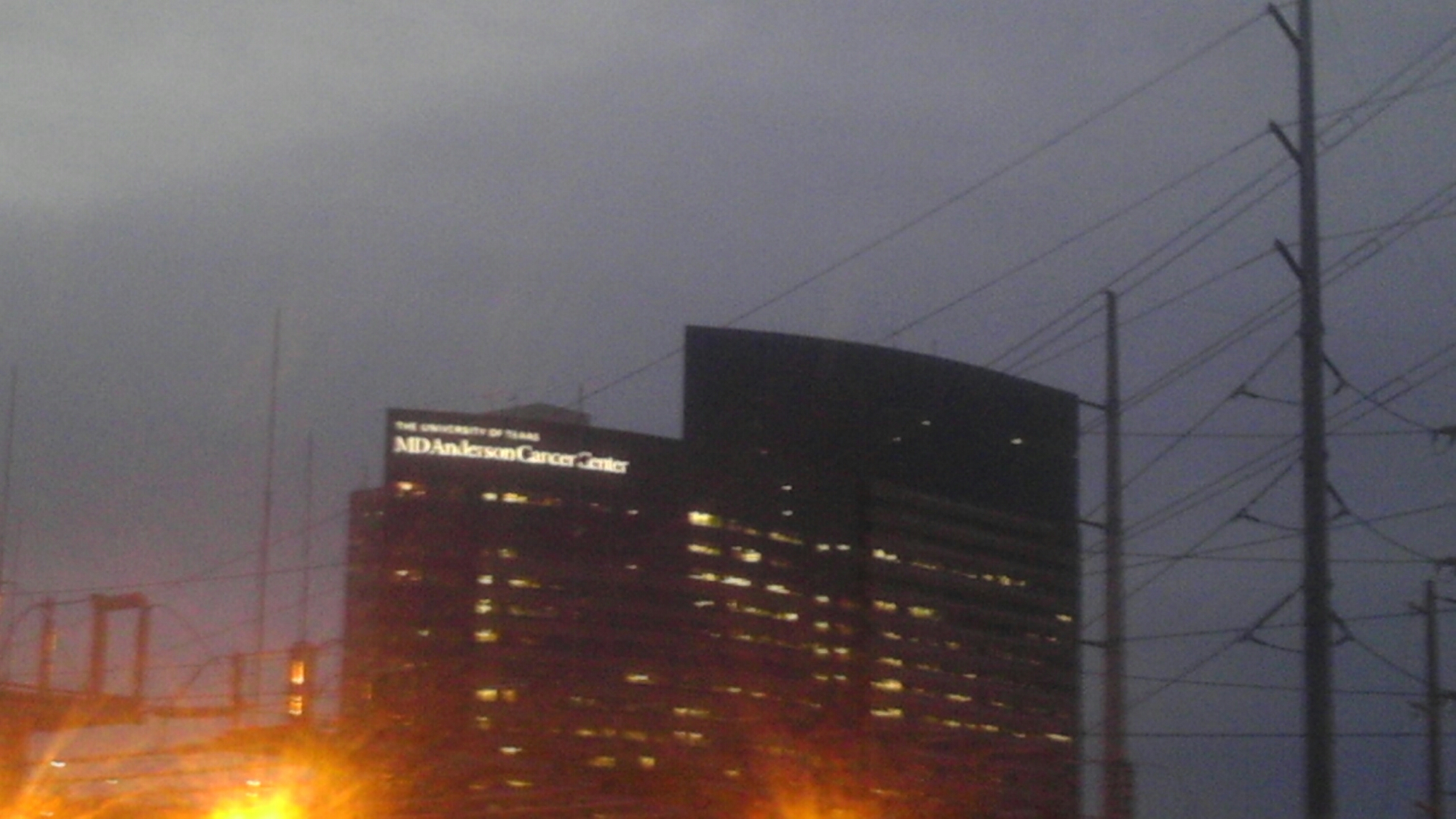 06:50: I duck into the Duncan Building and take the skybridge to the Mays Clinic.
06:53: I check on at the diagnostic center to get my bloodwork done.
07:12: I am called to the back.
07:19: Bloodwork done. Time to put on the numbing cream.
07:26: All done with the bathroom break and the numbing cream. Now walking over to the main building for my smoothie king breakfast from the park cafe.
07:38: I arrive at the Park Cafe and get in line and then order my Peanut Power Plus Strawberry 40oz smoothie. My ritual breakfast. Sure does beat any breakfast food they have around here.
07:46: I am out of there and headed up to 8th floor from 2nd floor in the main building to get my port accessed.
07:52: I arrive on 8. Sit down, update my blog, drink my smoothie and wait to 10 minutes before 8:25 to check in so the numbing cream has an hour to do its magic.
The bag I am sporting today. Great laptop bag and small and easy to travel with and fly with. My laptop bag with the flip too got aggrivating when trying to go through airport security and having to flip open the bag, unzip the compartment for the laptop, unvelcro the laptop and during all that make sure nothing else falls out during the process. So I got 5 of these with different faces for traveling back and forth to MD Anderson. Hopefully they will make other patients smile and laugh with the bag as I walk through the hospital.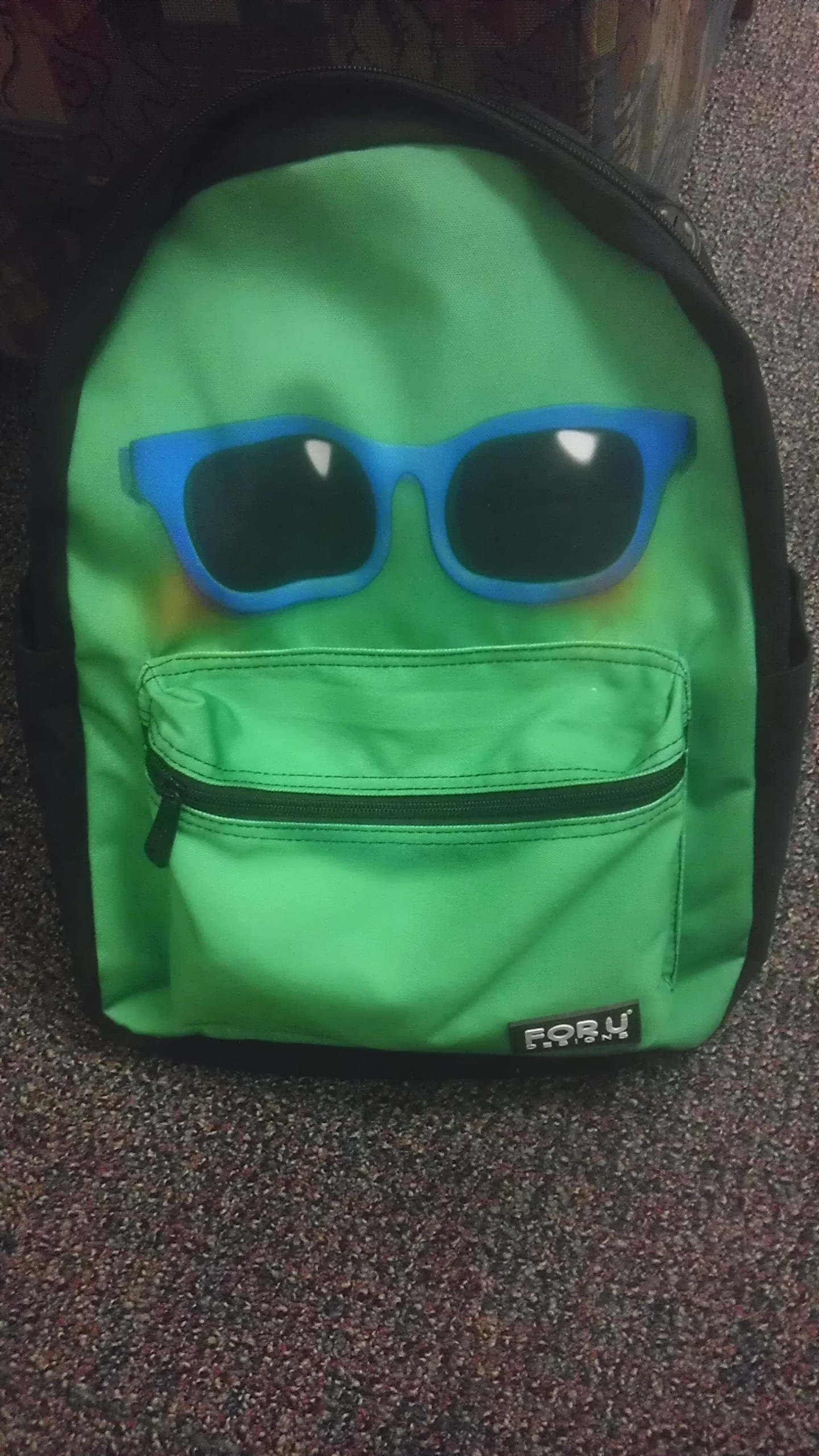 08:05: Time for me to fill out my two weeks of paperwork for symptoms and other things over the last two weeks to turn in when I visit the doctor and Emily.
08:15: I sign in at the desk to get my port accessed.
08:40: They call me to the back. Eva access me but issues with the first stick. She didn't get a proper stick and wasn't in the port correctly. She pulls out the needle and reacceses me with a new needle. No problems with thus access.
08:55: All done being accessed. I walk down to the 6th floor.
09:02: I check in on the iPad.
09:05: I am texted to check in at the frontdesk.
09:07: They give me the paperwork to fill out.
09:09: All done filling out the normal review paperwork.
09:10: I get a text to go to hallway C for vitals.
09:15: Done with vitals. My weight jumped up at least 5lbs. That's Thanksgiving for you. The vitals nurse and I talk about our thanksgiving meals.
09:25: I am texted to go to door E. MIchael the nurse meets me on and takes my paperwork and asks me all the info on the sheet that I just filled out.
09:33: The fellow comes in and reviews everything with me and happy with everything.
09:45: Dr. Rodriguez walks in. Tells me the protocol is now 1 more year of treatment. I ask her does that now mean that I am in remission. She says YES! She asks me about my transplant plans. If I am talking to my local doctor. I said I have been in touch here and there, but nothing formal. She said she can setup a consult with the transplant team here if I wanted. I told her YES. January 12 would be best as everyone will be here for that visit. Local transplant if a good match, but if not MD Anderson will take greater risks as they have more experience and will take the greater risks. So we will see how that goes and I will formally reach back out to my local doctor as well.
09:55: Dr. Rodriguez is done with me, now just waiting on Emily.
10:00: Emily comes in sees me gives me my new sheet and takes my old sheet of reporting.
10:05: I am done on the 6th floor, on ny way to the 2nd floor to check into the research infusion center.
10:12: I check in at the desk. They scan my armband and scan the pager and then I sit and wait.
10:35: My pager goes off.  I give it to the frontdesk and head to the back.
10:47:  I am setup in my room.  Laptop on the food table, TV.  Updating the blog, watching the move Tracers.
11:10: They hook me up to my drug, Nivolumab. 1 Hour of pumping to go.
12:10: All done.  I got my infusion.  I am deaccessed.
12:17:  My lunch arrives.
12:35: Done with lunch.  Time to pack up, and start making my way out.
13:00: Talk to Customer Service, billing, etc.
14:00: Heading to the rail station from the gazebo area main building. Walk the skywalk and then down and out the Duncan building down the street.
14:15: At the rail station. Purchase my ticket.
14:18: The lightrail is here, I jump on heading to Central Station Main.
14:42: Off the lightrail.
14:47: At the bus stop for the express bus.
14:48: On the 102 Express Bus.
15:07: We are off the HOV and they move us to another bus, a city bus. The other bus was getting warm inside, so maybe it had some issues.
15:09: Back on the way to the airport.
15:25:  We are at the airport, and get off the bus.
15:30: I am on the gate level.  I sit down to eat some chips I have left over from lunch.
15:35:  I proceed to attempt to check in at the security gates on gate C.  At first the security attendant is unsure if I can check in because my pass won't scan, he calls his manager who tells him that my pass will not scan, and he will have to check it by hand, which he shows him how to do.  There is no line really, maybe 2 or 3 people.  I have waited up to 20 minutes at Gate A security before so Gate C is the quicker route when getting off the bus.
15:45: I am through security, through the body scanner, all my stuff unloaded and then reloaded out and into my bag, everything good to go.  I head to the skyway for a quick shoot over to Terminal A.
15:50: I am at the skyway.
15:53: On the skyway.
15:58: At Terminal A.
15:05: I am at the terminal
16:15: Just updating my blog.
16:47: Our plane has arrived.
17:40:  Bathroom break before boarding.
17:43: Boarding begins.
18:00: Door closed. I am in my front big seat.
18:05: We pull back from the gate.
18:13: We are on the runway.
18: 14: Liftoff.
18:57: On the ground.
19:00: At the gate.