05/03/2014: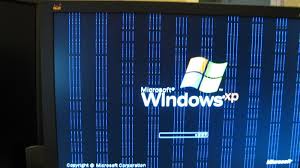 So after a good late sleep since I didn't get to sleep to 3:30 after working most of the early morning at my office, I came back in and my business partner's computer is sitting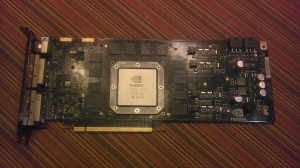 there with a dead screen because of the graphics card.  I try to reseat the graphics card, no luck.  I then decide to see how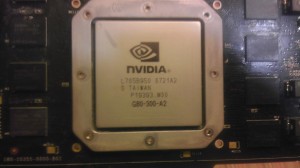 much a new one would be.  It is an Old School NVidia 8800GTX, and has seen its days, but I don't want to purchase another card just yet…  I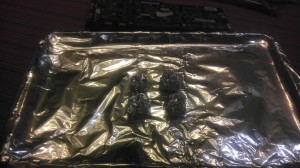 accidentally stumble across some websites that talk about baking the graphics card.  I figure what the heck, its already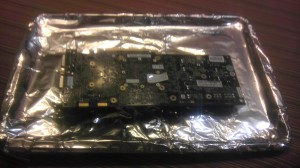 past its life, I can't hurt it any further, its not working right now, and not under warranty.  The reason it is not working is probably from cracked soldering on the card, and their solution online is to bake it, so ok, sounds crazy but sure, let's try it.  I prep it, take off all the screws from the back of the card to detach anything that holds on, the fan, fins, etc, just a graphics card, and the chips on the card.  I wipe down the card to get all the thermal paste/grease off of it.  I bring it home. Turn on the oven to bake @ 395 F.  I line a pan with aluminum foil, then make a ball of aluminum foil to put under the processor to hold the card level and so that it is not touching anything.  Once it hits 395, I throw, I mean place the pan with the card on it into the oven to bake, and set the timer to 10 minutes.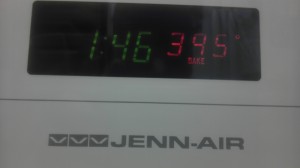 After 10 minutes, I take the pan with the card on it and set it on top of a towel to cool off.  After about 10 minutes I am able to grab the card with my hand, so back to the office I go.  I put on new thermal paste, screw the 20 screws back on to hold the heatsink in place, plug it into the computer, and figuring its not going to work, I turn it on.  WOW, well what do you know the screen comes on, I can log in, and launch COD2…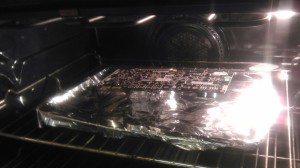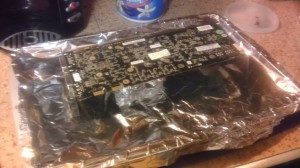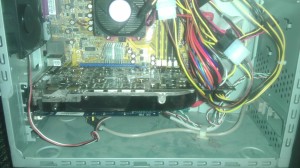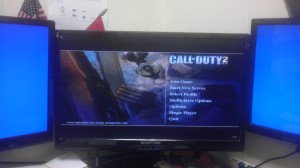 Now time for me to get back to work on the 5 computers i got sitting in the back of the shop either killing XP and replacing 7, or repairing Vista or 7 issues…
Oh I am feeling great lately. No problems walking, eating, sleeping, all good.  I am still walking at least 3 or 4 nights a week with my dad preparing for the next race to walk.  The 5K Fat Boy Race…