05/31/2014:
7:45: Raining, but ready to get started.
8:15: On our way…  Drizzling, but already wet…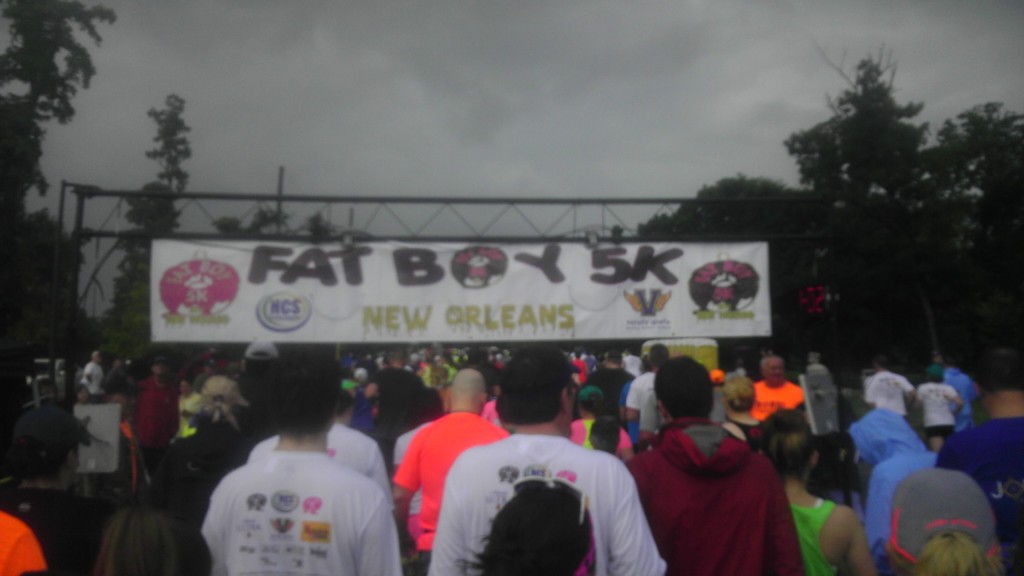 8:55: They start making everyone turn back to the finish line as the weather is getting worse, but I have already done all my loops, and on my way back, so I will complete the entire race.
9:05:  I finish the race…   5K in 50 minutes according to my phone…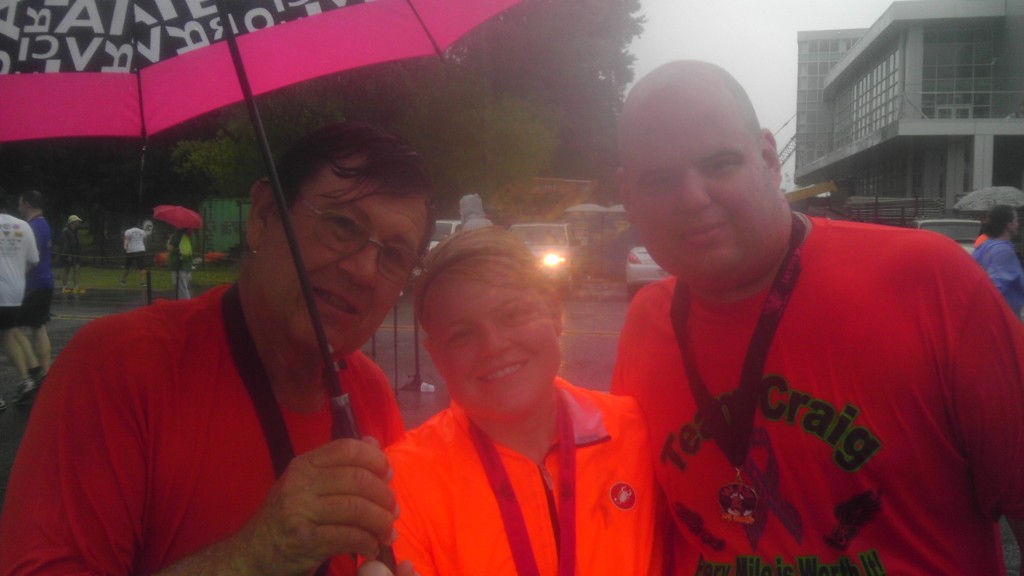 9:15: Good Eats…  After it is all said and done with my dad and I each have 2 helpings of just about everything.  2 Pulled Pork Sandwiches, 2 Krispy Kreme Doughnts, 2 Rotolo's Pizzas, 1 helping of Jambalaya, and 1 Snowball.  We ate better here than at the Crescent City Classic…
10:00: We are home.  I am tired, but manage to get on my computer and do some work…
12:00: I just rest in the chair and watch some TV, maybe nap…
5:45: Head out to eat at Coyote Blues on Veterans, we get the meal that they bring out a nice helping of meats that can feed for with 3 tortillas each, and 2 sides of each.  The sides are OK, but the meat is great, and nice and cheap, 4 people can eat for under $50…
8:00: All done, time to head home 🙂 Great meal!
8:30: Saturday Night CTF – Call of Duty 2 Game Night, Need I Say More?
11:59: Still gaming…