04/15/2014:
I have been busy lately with work, but have been managing to keep getting my training in for the Crescent City Classic.
Today my Dad and I are going to walk 3 miles on the Lakefront levee in training for the Crescent City Classic, but first an interview with the Advocate.
A busy day catching up on things from yesterday and new issues popping up today that need to be taken care of, luckily all from the comfort of my office.
I had an appoint with Dr. Yager for my yearly checkup.  Everything going well so far, he would like to change up a few things, but until I am in remission he won't touch anything in order no to interfere with what Dr. Safah is doing.
After my appointment, I quickly finish the last bit of tiding up my desk before the interview, and then before I knew it, the photographer and the reporter, Lori, were at my office, 5:30, interview time.
It took about 15 minutes to get the camera and lighting setup, and then the questions began.  I think it went great!  About 6:30 and we were done with the questions, out to the lakefront we go for some action shots after the video interview.
The photographer takes some action shots of us walking on the lakefront levee for the story, and by 7:00 he is done, so my dad and I start our walk on the lakefront westward towards Clearview from Causeway.
On the walk my dad and I were talking about the questions and answers.  I realized then that I could have spun the friends/family answer a little better especially since I had my Team Craig shirt hanging behind me on the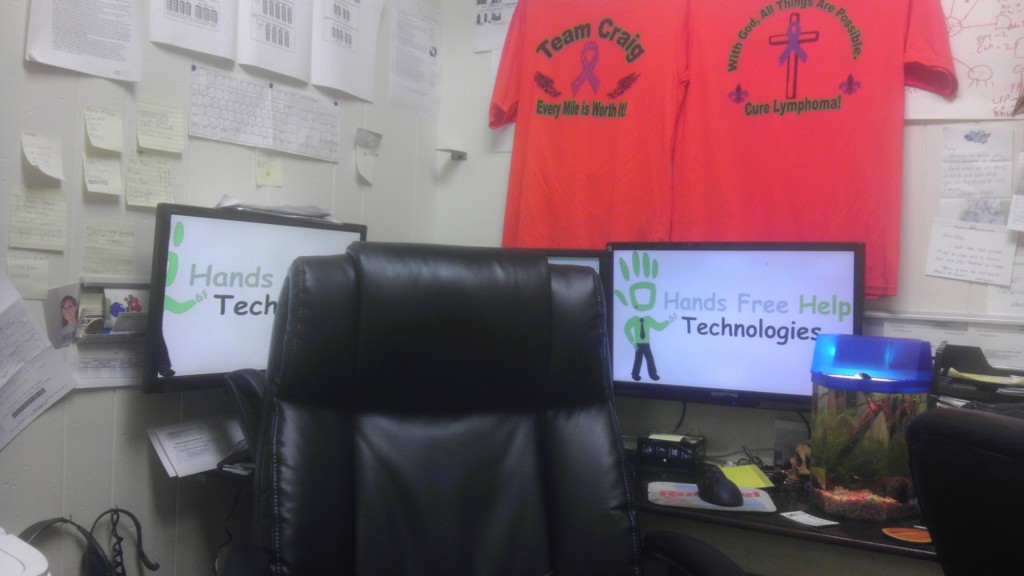 wall…  Oh well, too bad I couldn't prep for specific questions…
We actually walk about 3.25 miles when we check out phone/watch when we get back to the car.  My dad drops me back off at my office and I stay to about 10:45 finishing up on work and billing…
11:00: I get home and eat, finish up some more work remotely.
12:00: Bedtime, Goodnight!